Putting all the other parts back to build up the engine is litterally as easy as reversal of removal, just taking care with the new parts and using the correct torque figures from the manual rather than just guessing.
I will show the timing belt part though for clarity if anyone is doing this job with the engine on a stand like me or in the vehicle. I used the locking pins that came with that timing set and pullers I got off ebay for £20. I have to say the job is a lot easier with the head off and the engine on a stand rather than in the Land Rover.
The fuel injection pump was put back on first paying attention to the marks made relative to the case and pump body. The sprokets were put back on the crank, cam and injection pump, then a new belt tensioner was fitted.
Number 1 piston was put to TDC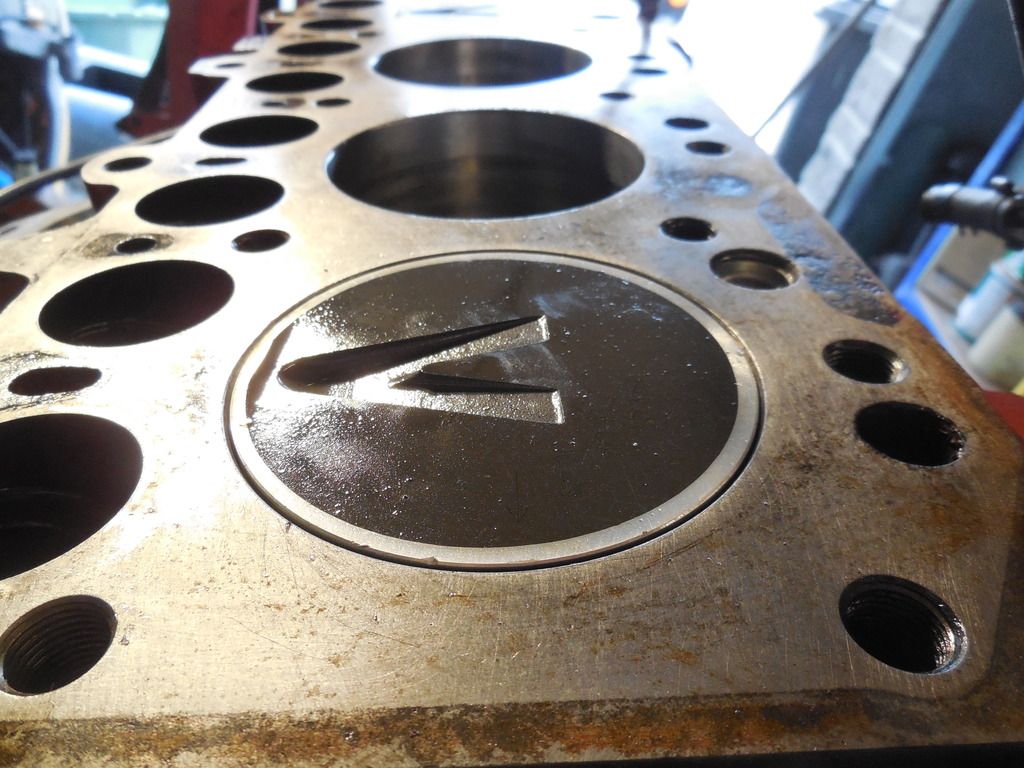 The pump was locked at the correct position using the timing tool
Timing marks on the sprokets lined up and the belt put on and tensioned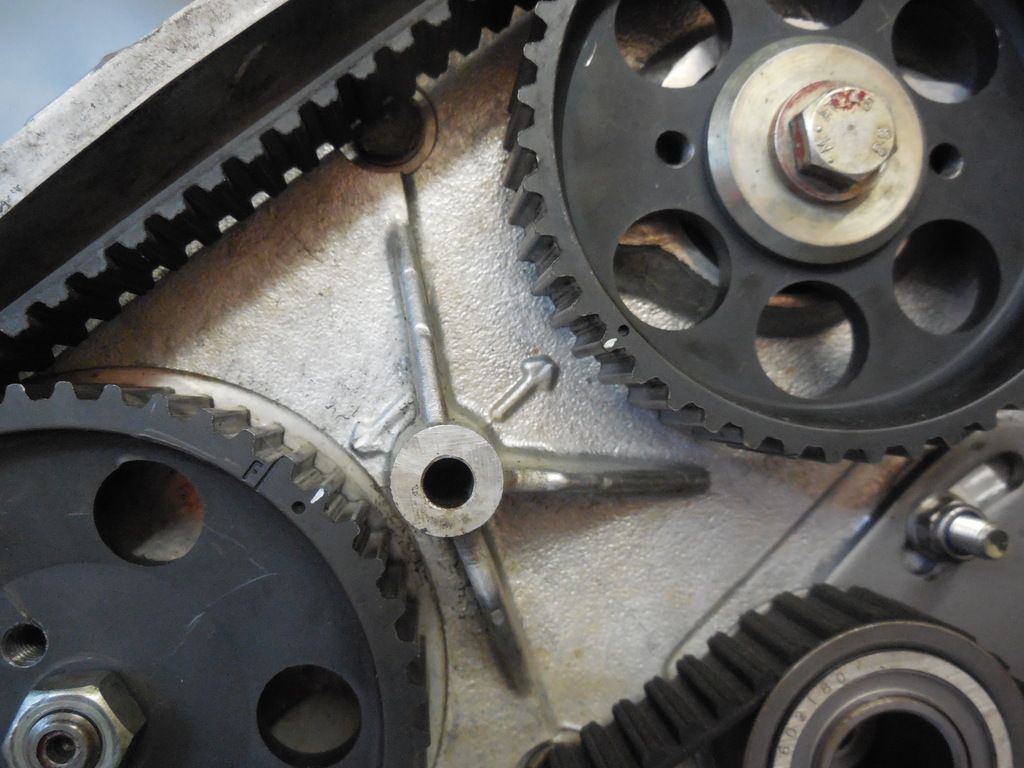 I then put the cover back on along with the new water pump - its really starting to take shape now: